Microwave Transmission Type Moisture Meter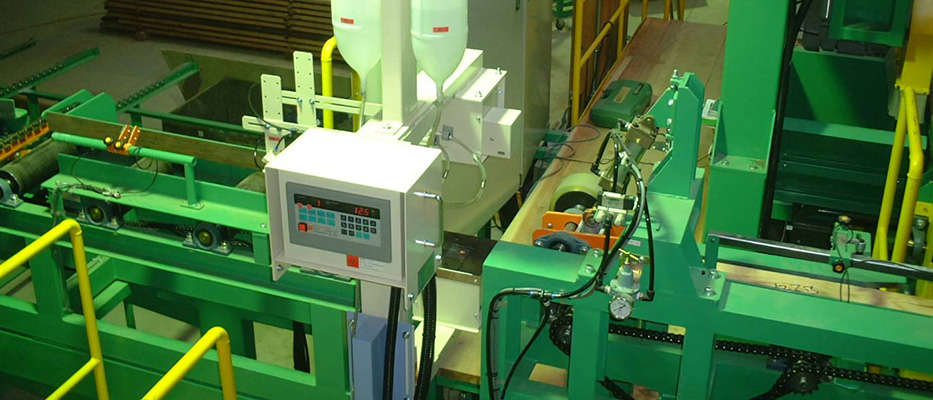 Microwave transmission type moisture meter can be installed easily in the existing production lines to promptly measure even internal moisture in a non-contact and non-destructive manner unaffected by the color and surface shape of measurement materials.
Key points
Measure in a non-contact, non-destructive manner.
Microwave transmission type is non-contact and non-destructive for unobtrusive measuring. This product is safe because the transmitter output is less than 1mW making this product safe and with no effect on people or measurement objects.
Measures even internal material moisture
Microwave is a super-high frequency wave, a generic name for an electromagnetic wave where wavelength is expressed in centimeters, with the characteristic of penetrating into dielectric substances. Because of this characteristic, measurement is not influenced by the color and surface state of measurement materials while large particle materials can also be measured. Highly-accurate measurement for objects where the moisture distribution of surface and inside varies is possible.
Prompt measurement
Based on 100 pieces of raw data per second, an average value (transition average) in a range specified between 0.1 sec to 3,600 sec is calculated and displayed promptly. Upper and lower limits of moisture value can also be specified and used to output a warning.
Measurement principle of microwave moisture meter
Microwave is a generic name for an electromagnetic wave with a relatively long wavelength from 1cm to 1m.
Microwaves travels in a straight line in the space, however, it is reflected on a metal surface and the energy is transmitted through decaying electrically-insulated dielectric substance. For example, water is composed of positive ions and negative electrons in pairs, and pairs of ions and electrons rotate toward the electric field when microwave is radiated at them as shown in Figure 1 (a). When the electric field is reversed as shown in Figure 1 (b), the pairs of ions and electrons rotate to reverse arrays. Energy lost due to this rotation is microwave attenuation. Therefore, the molar mass to be rotated increases when moisture content increases, and attenuation also increases.

Water is known as a high dielectric substance among dielectric substances. Our microwave transmission type moisture meter applies this principle and measures moisture by radiating microwaves at the measurement object and measuring the energy amount before and after transmission.
Moisture meter object products
| | |
| --- | --- |
| Foods | Rice, wheat, noodle, tea, seaweed, dried foods, bean, bread crumb, pet foods, etc. |
| Architectural materials | Wood, wood chip, plywood, bonded wood, PB, roof tile, exterior material board, tile, sand, etc. |
| Other | Soap, Chinese herb, adhesive material, sludge, paper material, cardboard, carpet, powder and particle substance, etc. |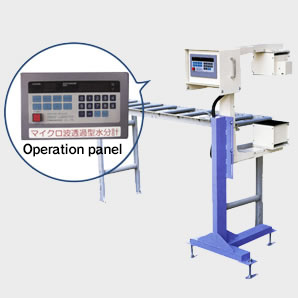 Line Type MM-94L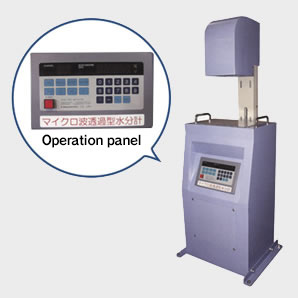 Portable Type MM-94P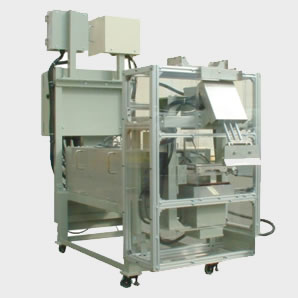 Sampling Type MM-94S